Fall is Here and the Temperatures are Dropping.
It is that time of the year again when the cold weather creeps up on us.  Time to prepare your household for those cold winter months.  By preparing now, you can reduce your heating bills as much as 20%.  Here are some things you can start doing now:
Lower your thermostat
Check your heating system
Buy a new heating system
Seal air leaks
Check the insulation
Clean radiators and baseboards
Check your chimney
Invest in new windows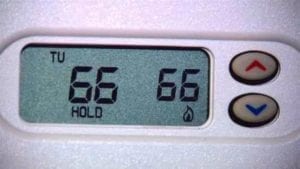 If you lower you thermostat, you can save money.
It is wise to set you thermostat lower at around 68 degrees, than to have it set higher.  Use a programmable thermostat to keep your heating costs down by programming it lower when no one is home or when everyone is asleep.  This will help keep your heating bill down each month.  Typically, you can save an average of 2% on your bill which each degree you lower.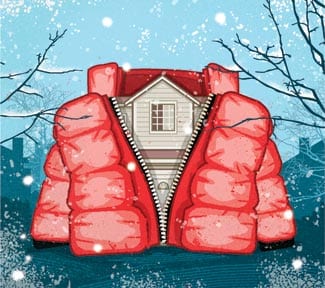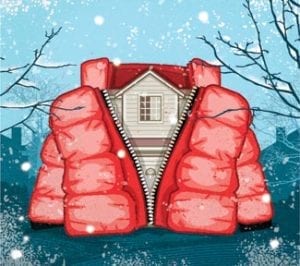 It is important to your heating system, and your wallet, to have your system professionally serviced on a regular basis.
Doing so can save you up to 10% on your heating bill.  Not only will it save on your bill, but also helps prevent any costly emergency repairs later on, especially during the cold months of the year when your heat is needed most.  Your service technician will check the pilot light and thermostat to ensure that they are in working order.  The technician should also check for and cracks or leads in the pipes and heating exchanger.  The efficiency of the heating system will also be tested.
If your heating system is greater than 15 years old, you may want to consider a new system.
Today there many Energy Star systems to choose from.  Systems that are Energy Star efficient tend to use less fuel and again save you money.  If you have questions about what kind of system you should purchase or what is more suitable for your household, let us know and we can help you decide.  The money you put into a new Energy Star system will benefit you in the long run.
No one really thinks about air leaks in the home.
But if your home has air leaks, it makes your system work harder and of course hikes your heating bill up!  Seal any windows, doors, pipes, lightening or electrical outlets that may be leaking air.  This can make a dramatic difference with your heating bill by 10-20 percent.  Doors and windows can be sealed with weather stripping, a door sweep, and caulking.  Pay attention to attics and basements as well.  Air leaks from pull down stairs, attic hatches and basement windows or access doors.  Check your duct work and seal it as well.  Bulkhead doors and spaces around pipes should also be sealed.  The one thing you do particularly want to make sure of is that the home does have adequate airflow throughout.  It is important to seal air leaks, but you also want to make sure that there is some kind of fresh air being circulated.
Additional Things to Consider
Is your home well insulated?  You will want to check your attic, walls and crawl spaces.  This can reduce your bill as much as 25 percent.  Heating ducts and heating pipes should also be well insulated.  Pipes can be insulated with foam tubing.  If you water heater insulation is less than R-15, consider using an external insulating jacket.  These can be purchased for fairly cheap at your local hardware store.  When insulating the water heater, do not block the top, bottom, thermostat, or burner compartment.
Make sure your radiators and baseboards are not full of dirt, dust, or hair.  This reduces its' overall performance and effectiveness.
If you have a chimney, it not only important to have it inspected and cleaned, but also a safety measure.  Your chimney should be inspected once a year to avoid a costly and deathly mistake that can arise from a fire or carbon monoxide poisoning.  Make sure your home is equipped with smoke alarms and carbon monoxide detectors.
If you have a fireplace or wood stove, using it during the cold winter months can really help your heating bill.  It can save how often your heating system kicks on throughout the day.  Again, be aware of any potential fire, smoke, or carbon monoxide hazards.
Lastly, how old are your windows to your home?  It may be time to purchase new windows for your home.  Windows can allow for air leaks and escaping heat.  When you shop for new windows, look for Energy STAR windows.  These windows reduce your heating bills but can be costly.  There are other options available to help keep those high heating bills down a bit.  Storm windows, applying plastic sheeting to the windows, and blinds can help if purchasing new windows right now is not in your budget.
A/C Masters, Inc. provides heating and cooling, air conditioner repair & other ac repair services for residents on the Virginia peninsula. We believe that when it comes to indoor comfort, you and your family deserve only the best. A quality heating and air conditioning system provides value as well as comfort. We are proud of our years of service on the Virginia Peninsula, including: Hampton, Newport News, Poquoson, Yorktown, Williamsburg as well as the counties of York, James City, Gloucester and Mathews. We service from the bridge to Williamsburg and everything in between.