It is the dead of winter and you are wondering why your home is so cold
Turning the thermostat doesn't do anything.  This is a sure sign that maybe your furnace needs repair or needs to be replaced.  Since it is the dead of winter, you will want to take the fastest approach in getting it running again.  You will need to decide on whether repairing or replacing your furnace will be your best option.  Sometimes repairing isn't the most cost effective.  Therefore it is very important to choose wisely.  Talk to your professional to determine what your best option is.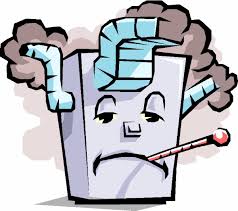 Here are some pointers:
 The age of your furnace will make your choice easier.  If it is older than 12 years, your best option is to just replace it with a new one.  Parts for repairing will end up costing you more in the long run.  However, if it less than 10 years old, repairing will be the way to go.
If your furnace is older, it might not be as energy efficient as you would like.  Today there are many furnaces that are energy efficient that will keep your monthly bills lower.
Does your home currently have central heating?  Do you want to keep that or invest in a ductless system.  A ductless system will help prevent asthma suffers and give your home cleaner air.
Should you consider a heat pump instead of your traditional furnace?  A heat pump serves as an air conditioner as well.  If you are using window units for cooling off your summers, you may want to switch now that your furnace has bit the dust.
If you have questions in choosing whether to repair or replace, ask a qualified professional who handles repairs and replacement units.  The professional you choose should be able to go through all the ifs, ands, or buts of heating systems.  They should also listen to your concerns and help you understand what is best for your situation.  Once you make your decision, you can rest assure that your home will be warm and cozy again.