Humidifiers – The Benefits and What to Look for Before You Buy: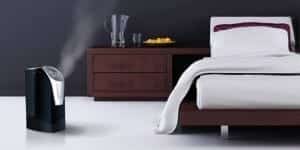 Humidifiers offer a safer and healthier environment for you and your family.  They maintain a healthy level of humidity in your home and help the overall structure of your home.  Many people have allergies and humidifiers can assist in keeping those allergies to a minimum.  Healthy air means a more healthy lifestyle.
When searching for the right humidifier, there are a few things you should look for before purchasing:
A humidifier should have simple maintenance in order to keep it clean and in good working order. The humidifier that you buy should have parts that are easy to disassemble.  Pay close attention to the types of filter it comes with as well.  They should be antibacterial type filters.
There are ultrasonic humidifiers, evaporator models and warm mist humidifiers. Ultrasonic humidifiers are quieter and produce less noise than that of a warm mist humidifier.  Evaporator models are the most noisiest.
The model you choose should have indicator lights for when maintenance is needed.  You are not going to keep a schedule on hand as to when the filter may need to be changed out.  The unit should also have adjustable humidity levels so that you can keep a handle on how much humidity it produces to avoid over humidity levels or low humidity levels which can damage your home and affect your health.
Humidity levels should be monitored, but the best models have a humidistat and shuts itself off once the humidity level you desire has been reached.  It will also turn the unit on again when the humidity level needs to go up again.
Your humidifier should also have easy access to filling the reservoir.  Removable is best so that you can take the reservoir to a sink to fill instead of taking the water to the unit and possibly make a mess.  It should also have an automatic shut off, so that if the reservoir is empty it does not cause a hazard or damage to the unit.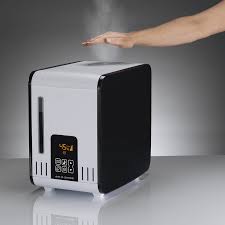 Your first and foremost reason for buying a humidifier should be the overall health of your family and to preserve your home from early expensive repairs.  But there are other factors to consider before you buy.  The space needed to humidify is important.  Do you need to humidify only one room or the entire home?  You may just need a table top humidifier if the area is small to medium is size and are movable from room to room.  If you need to humidify multiple rooms, then consider buying a console or whole house humidifier.  These can cover areas as large as 3000 square feet.  There are also humidifiers that work with your central air system and connect directly to the HVAC unit and water line.  Do you want a cool mist humidifier or a warm mist humidifier?  Cool mist cover larger areas and use less electricity and warm mist models use more electricity because it heats water.  Ultrasonic humidifiers offer both models.
 Once you figure out what type of humidifier you will be needing, what will benefit you and your home the best, start enjoying a healthier you and a healthier home.  If you need additional help in deciding what model or brand you should buy, please give A/C Masters a call, we will help and guide you through it.  (757) 220-1106
A/C Masters, Inc. provides heating and cooling, air conditioner repair & other ac repair services for residents on the Virginia peninsula. We believe that when it comes to indoor comfort, you and your family deserve only the best. A quality heating and air conditioning system provides value as well as comfort. We are proud of our years of service on the Virginia Peninsula, including: Hampton, Newport News, Poquoson, Yorktown, Williamsburg as well as the counties of York, James City, Gloucester and Mathews. We service from the bridge to Williamsburg and everything in between.