*Cue the music…* It's the most wonderful time of the year! Too soon? NOPE, because it is fall y'all! First off – Happy Hallowthanksmas! The weather is (finally) starting to cool down, the leaves are falling, and we are about to have the best holidays in existence. In the spirit of giving this holiday season, we at A/C Masters want to take the time to give thanks to the best things in life. Here are the top 5 things we are thankful for:
1.The decorations: Nothing is more festive than hanging spider webs, drawing hand turkeys, and stringing lights. Seeing all the decorations around town really gets us in the holiday spirit.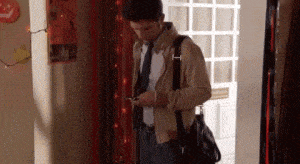 2.Cooler weather: Sure, the beach is fun but it is so satisfying to cozy up next to a fireplace or wrap ourselves in blankets and turn into burrrrrr-itos. See what we did there?

3. Day after Halloween candy sales: okay, so maybe you're too old to go trick-or-treating but why should that stop you from getting candy. We wait till Walmart puts it all on sale to say "trick or treat, smell my feet" to the cashier.

4. ALL THE FOOD: Thanksgiving isn't just for stuffing the turkey…it is the only holiday where it is acceptable to eat your weight in some of the best foods known to man. Turkey, stuffing, endless pies, WE LOVE IT ALL. Plus there are leftovers! Meal prep anyone?
Ugly Christmas Sweaters: There are literally parties and contests with this as the theme because it is so awesome. Sensible fashion is a thing of the first 11 months of the year, now we get to really have some fun showcasing the Christmas spirit!

Okay, all jokes aside. We truly are thankful for our families, our co-workers, our customers, and the job we get to do every day. Nothing makes us more grateful than servicing our amazing clients each day. As the weather cools down, call A/C Masters for your routine maintenance to ensure your unit is in the perfect condition for the coming winter.