As technology advances, we are gaining the ability to control almost anything at the touch of our fingertips using our smartphones or tablets. Apps that connect to systems in your home allow you to open your garage, turn on/off the lights, check your security system, turn on music, or change the television channel. So, what about your HVAC system? Heating and cooling your home is one of the biggest energy users, integrating these systems into home automation can not only be convenient but can also save you money. This list provides a few benefits of integrating these systems.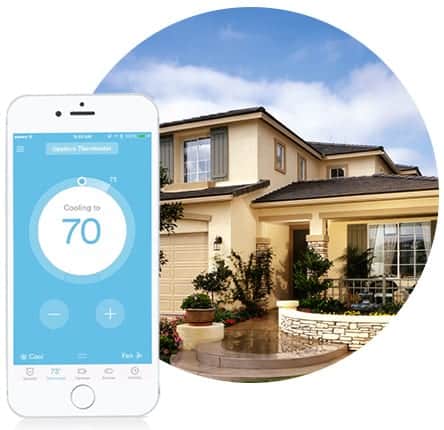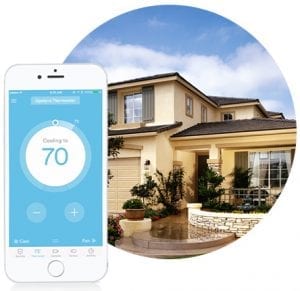 Set a schedule that fits your needs. Using an app, you can let your thermostat know when you will leave for work and when you will return so that it can adjust the temperature while you are away. Some systems can even "learn" your behavior and automatically adjust the temperature in your home. If you are home early, you can easily adjust the temperature with the tap of your finger.



Monitor indoor air quality and control the systems that contribute to it such as humidifiers, dehumidifiers, air cleaners and UV lights. Alerts for potential problems with your air quality will allow you to adjust the systems in your house before the problem gets out of hand.
Incorporate other systems in your home that work alongside your HVAC unit. Add equipment such as exhaust fans, gas logs, floor heating, and ceiling fans. Once added to a home automation system, these items can be controlled from your smartphone or a control panel inside the home.


Protect your home. Add your carbon monoxide and smoke detectors to your home automation to remotely monitor any emergencies that may occur in your home.
While temperature control is the most popular feature of most home automation systems, there are plenty of other benefits related to HVAC. Home automation and HVAC integration can be as simple as adjusting the temperature and turning the unit on/off to more involved features such as voice recognition and individual room control. If you are interested in learning more about your HVAC and home automation, contact A/C Masters at (757) 898-2894.