Finding the right HVAC company to work on your home is like online dating, complex and sometimes confusing. You may try out a lot of different HVAC providers before you settle on one that works for you. Our mission here at A/C Masters is to be the HVAC expert that works for you by meeting all of your needs. But how do you know who to go with when it comes time to select an HVAC company? What are some red flags to avoid? What makes a good HVAC company? We'll answer these questions in the following blog.
What are some red flags to avoid when looking for an HVAC company?
We hope these red flags help you identify what to avoid so that you don't have to deal with any repercussions of hiring the wrong guy.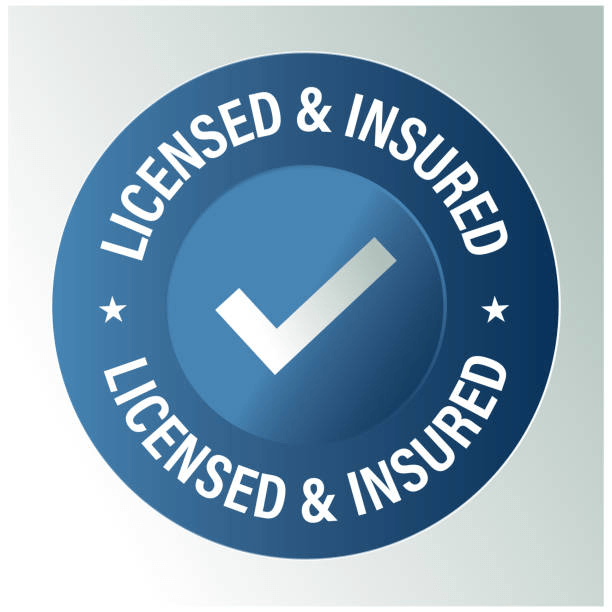 Red flag #1 is hiring a one-man team. We're all about supporting small local businesses; however, hiring just one person to handle your HVAC may not be the answer. Often HVAC problems come out of nowhere; your heat just dies in the winter, or the AC gives up in the summer heat. Relying on a one-person team may leave you waiting for a while before resolving the problem.
Red flag #2 is seeing bad reviews online. This one is kind of a no-brainer. If you see that a company has a lot of bad reviews online, then it's probably best that you avoid working with them. That said, we also encourage you to do your research before selecting anyone based purely on reviews.
Red flag #3 is that they're not licensed and insured. A licensed HVAC company means they've agreed to follow the government's rules and regulations. An insured company means that should anything bad happen, the company will not likely charge you to cover it. Both are important and protect your home from possible disasters should they arise during work.
We've covered some red flags to watch out for when selecting an HVAC company. But how do you know that you've chosen the right company for you? One of the first things you should pay attention to is whether or not the company can offer pricing that works with your budget. Are there special offers or financing to help make the service possible for you? Are you paying a fair amount for quality work? Asking yourself questions like this can help you choose the right provider with the proper budget.
Another thing to consider is if their morals and company mission are something you can align yourself with. A good company will likely have values that align with your own, leaving you to feel comfortable with their team. Finding an HVAC company that's right for you is all about creating a list of what's most important to you. Once you have that list, you can use it against all companies, making the decision easy.
Why Choose A/C Masters?
We've discussed what matters and what some possible red flags may be when choosing an HVAC company, but why should you choose A/C Masters? Here's a short list of why we believe we're the best choice for AC and heating care in the Yorktown area.
We're passionate about helping our customers. We're a small family-owned business and we know what it's like to hire someone and feel like they simply don't care about their job. Here at A/C Masters, our technicians are passionate about their work and about leaving you satisfied when we're finished. It's why we offer the One Year Job Done Right Guarantee. 
We're licensed and insured, so we can keep you and your family safe while working at your home. You don't have to stress about the what if's of having us work in your home. We'll work diligently to ensure we leave it just like we found it.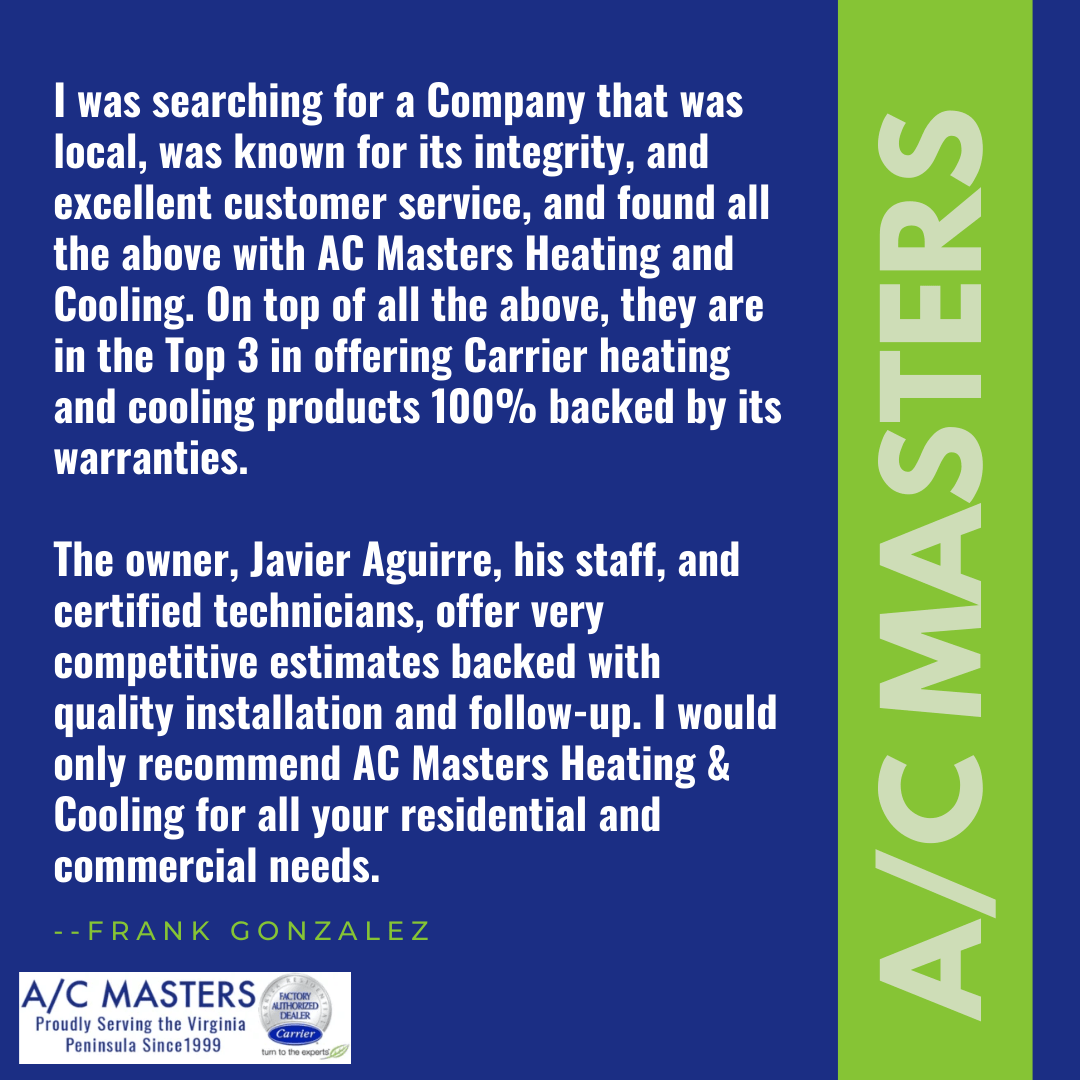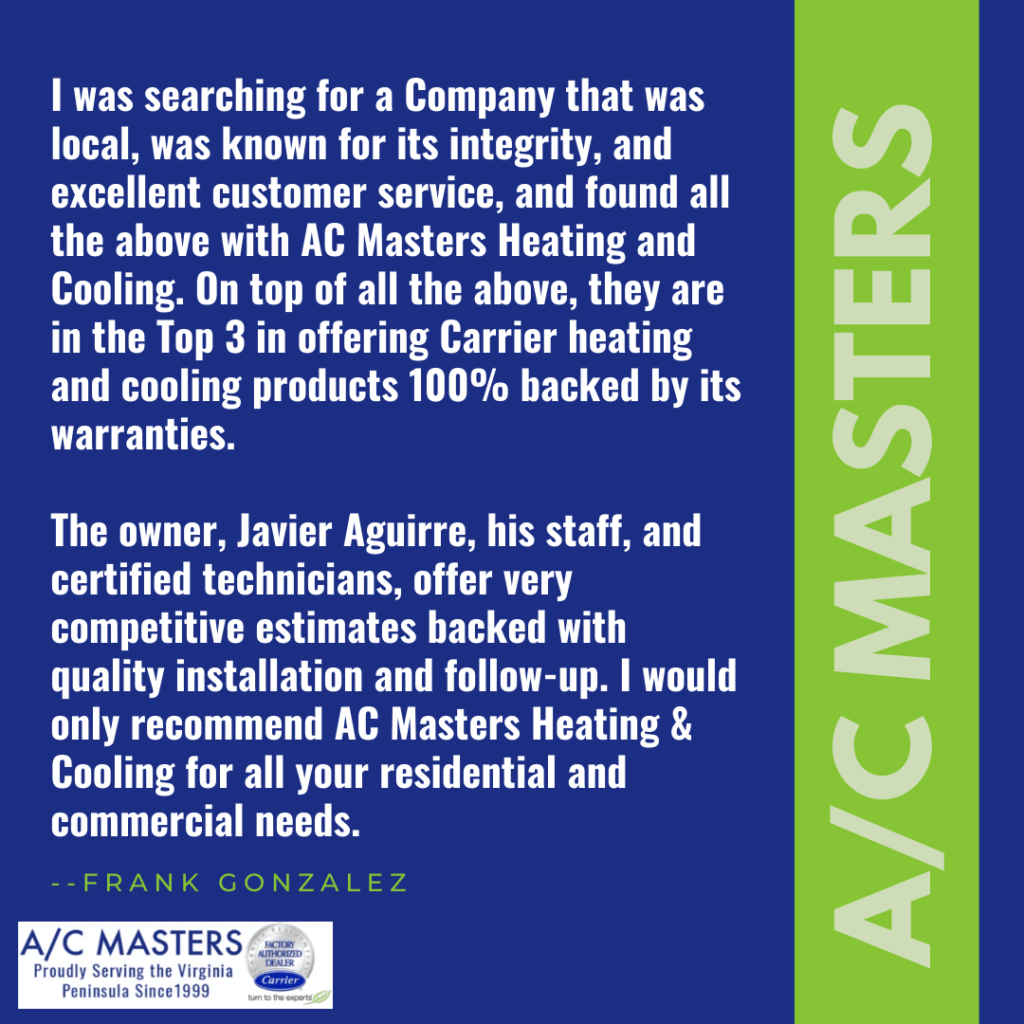 If you'd like to learn more about our team and what we offer, just visit our website at www.acmasters.com. You can also call (757) 898-2894 to schedule an appointment or chat with one of our team members.
We hope that these tips were helpful. Even if you don't choose A/C Masters, we hope you take your time in finding the best HVAC company for your needs. The process is important, and it should be taken seriously. Take your time to research and vet the companies you like so that when you bring them into your home, you have no worries.