HVAC Heating Repair Services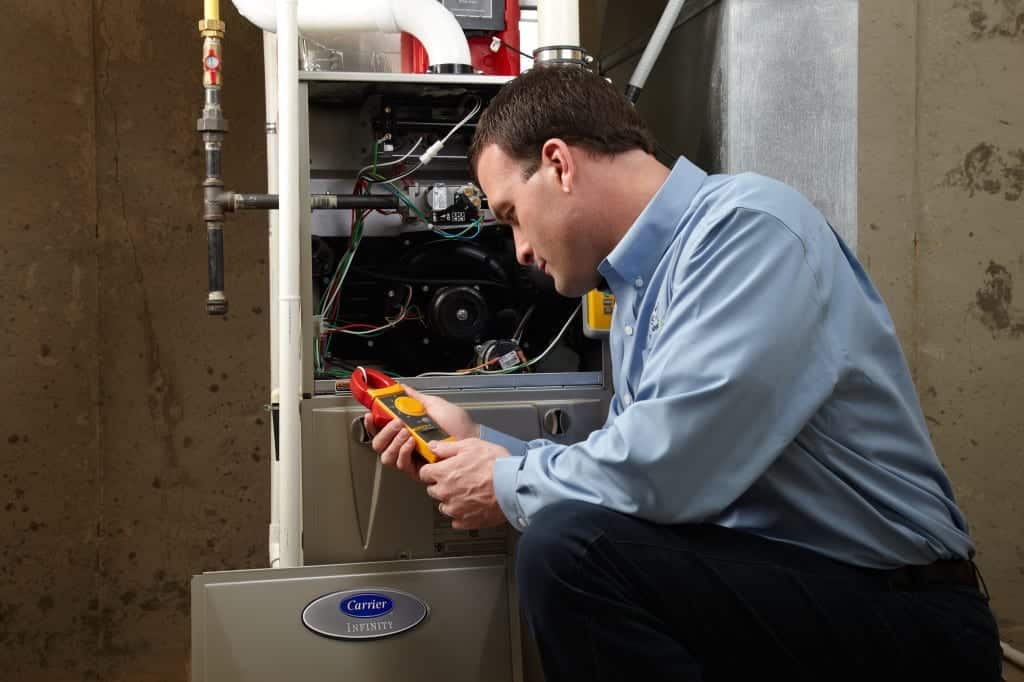 When the weather gets cold, and there's a chill in the air, nothing quite beats the feeling of coming home to a warm, dry house. But when your home's central heating and air conditioning just can't seem to keep the cold at bay, then that warm, comfortable home starts to feel a whole lot less inviting. If this situation sounds all too familiar (or maybe like something you'd prefer to avoid) then call A/C Masters, and let us put our years of professional HVAC repair experience and expertise to work for you.
Looking for a heating and cooling repair? Central heating system not performing as it should?  
Call A/C Masters and let us get you back on track. We specialize in residential heating repair services, maintenance and HVAC installation for the Virginia Peninsula and Gloucester Point areas, and we've been doing it right for 20 years! At A/C Masters, we put our customers first in everything we do, which is why we back all our heating and cooling repairs with a 100% "Job Done Right" satisfaction guarantee, that way you can focus on what really matters: spending time with your loved ones in the comfort of your own home.
So, call or click today, and find out what makes us one of the top-rated residential HVAC contractors and HVAC repair companies in the Virginia Peninsula.
More About Heating Repair Services
Before we go further, what does the "central heating" part of central heating and air conditioning mean?
Your home Heating, Ventilation and Air Conditioning (HVAC) system is designed to help regulate the temperature inside your home by either adding or removing heat from the air. Though there are a variety of ways to do this, most heating and cooling systems rely either on either some form of fuel consumption to generate heat, which is then distributed throughout the house, or on heat being transferred from a source outside the home to inside the home. This process can also be accompanied by some form of electrical heat generation in order to help boost the central heating and air conditioning system's utility during the colder months. Most of the time, this heating process takes place automatically thanks to the various control systems and thermostats we all rely on to help keep our homes warm and comfortable.
However, just like any other mechanical system or piece of equipment, repeated and continuous use increases the likelihood of wear and (eventually) breakdown. Most of us rarely spare a thought for our furnaces and heat pumps quietly working away, and that's the way it should be. However, just like the other essential machines in your life, sometimes breakdowns happen and you need to schedule a HVAC repair. So when that inevi